Directions: REGISTER (CREATE AN ACCOUNT) OR LOGIN TO POST YOUR JOB.
Only one job description per job post submission. Please complete the form and be sure to select whether you would like it to appear as a Web Only Ad or Web & Paper Combo Ad. Please include how you want applicants to respond and the location of the position.
Only one job title per posting.


   (Exceptions for combo print ads.)

Positions must be submitted in Sentence Case format, not excessive caps or symbols. (!!! Etc.)
No Multi-Level-Marketing ads.
Postings must be specific to the greater Buffalo, NY area.
All ads will be reviewed before going live.
SINGLE POSTING: $50.
One job posting, up to 100 words.
DELUXE POSTING: $115.
One job posting, unlimited words. Includes resume
access and programmatic inclusion on national sites.
* (Note for Multiple Job Postings it might be less
expensive to do a Combo Print ad)
What you Get:  
Ads appear online for 30 days on WNY's first and best known regional job board.
E-Jobs:  Your postings will be emailed to registered job seekers.
Resume Database:  Keyword searchable.  Start scheduling interviews today.
Combo – Paper & Web Posting
Reach even MORE applicants with a Web & Paper ad!
The vast majority of our customers choose to take advantage of the combined exposure of our newspaper and website together.
Plus, save money with multiple postings.

ADVERTISING PACKAGES – SEE THE DETAILS FOR COMBINATION PRINT & WEB ADS: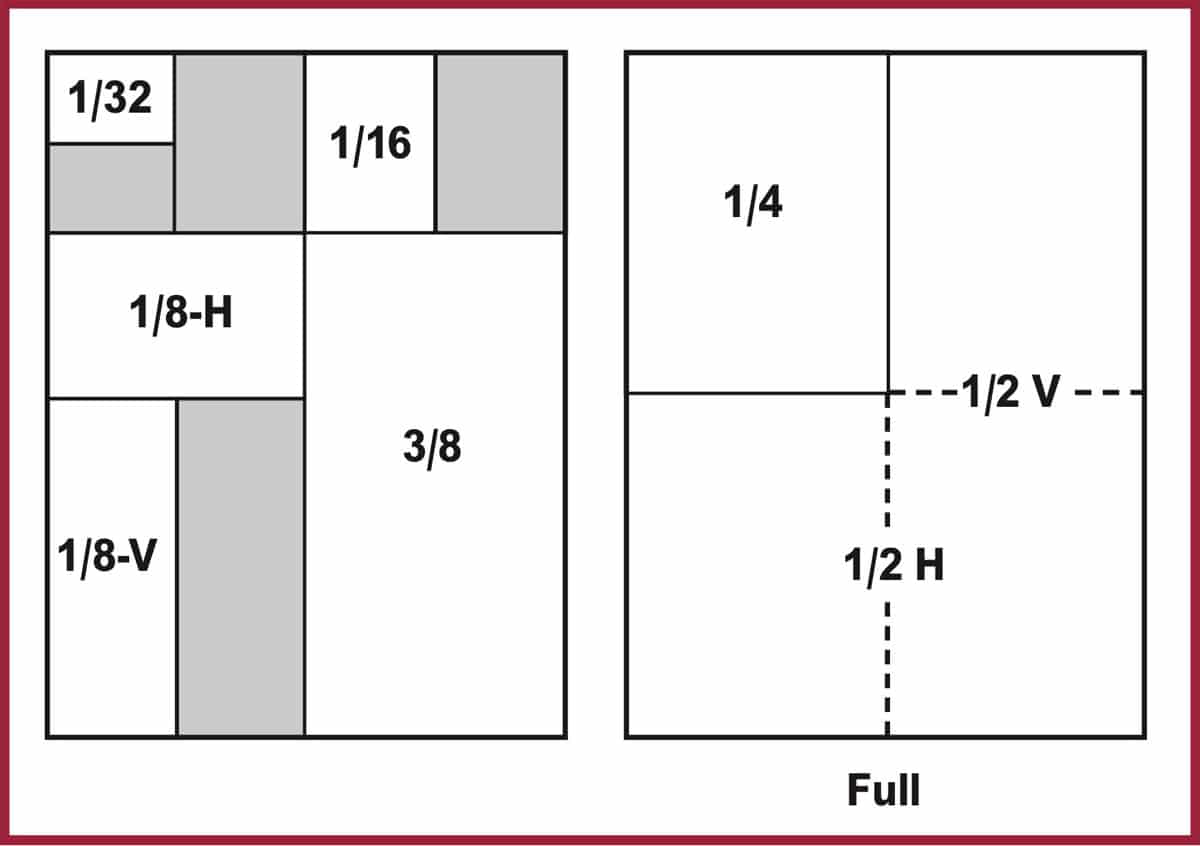 Click Ad Size Below For Details
| | |
| --- | --- |
| 1/32 |  $65  Up to 50 words, 1 online posting |
| 1/16 |  $95 Up to 100 words, 2 online postings |
| 1/8 |  $165 Up to 200 words, 3 online postings |
| 1/4 |  $295 Up to 400 words, 4 online postings |
| 3/8 |  $395 Up to 600 words, 6 online postings |
| 1/2 |  $495 Up to 800 words, 8 online postings |
| Full Page |  $795 Up to 1,600 words, 12 online postings |